Pastor
Rev. Donald A Golden Biography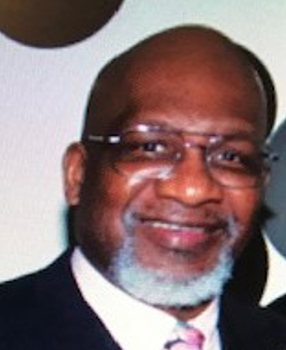 Rev. Golden is the son of the late Pastor WC and Beulah Golden. He was raised in a Christian home with a Pentecostal upbringing. He has a firm foundation on which he has built a good life for himself and family. Rev. Golden lives on the principles which he was raised which has influenced every aspect of his life and continues to overcome human imperfections and do God's will.
Rev. Golden has an Associate's Degree in Business Administration from Finger Lakes Community College. He has taught Sunday school at all levels since 1972 at the Church of God by Faith and served as Superintendent of Sunday School on the local, Rochester, Geneva and Northwestern New York District Level.
He was ordained as a Deacon at Mt. Olive in 1998 and Ordained in the Ministry as a reverend in 2005 all under the leadership of late Pastor Emeritus, Emanuel Johnson. In March of 2013 Rev. Golden was installed as the Pastor of Mt. Olive Missionary Baptist Church. He began involvement in community based projects in 1995 through the Ministry of the late Rev. Edward Jenkins. He has served as Chairman of the Board of Community Unified Today (C.U.T), President of African American Men's Association. He is the current President of Geneva MLK Committee providing yearly outstanding leadership in the observance of MLK Day in the City of Geneva, MLK Committee work to serve area youth by providing financial scholarships to college. Rev. Golden was recently recognized by the Geneva Rotary Club as the Paul Harris Fellow award recipient. A member of the Geneva Area Interfaith Council a concerned and active member to a myriad of social justice issues. He is the guiding minister/chaplain of the Ontario County Justice Coalition and current Senior Pastor of Mt. Olive Missionary Baptist Church.